EUCAN-Connect has received € 6,717,953.75 of funding from the European Union's Horizon 2020 research and innovation programme under grant agreement No 824989.
Five other projects have been selected for funding under the same Horizon2020 call SC1-BHC-05-2018 "International flagship collaboration with Canada for human data storage, integration and sharing to enable personalized medicine approaches" designed to build a collaboration of stakeholders in Europe and Canada in the domain of repositories storing and sharing humanomics data that will create a framework for long-term cooperation. In order to do so, the programme aims to enhance and standardize data deposition, curation and exchange procedures thus ensuring better data reuse and increased benefit to the scientific communities worldwide.
This topic raises important issues of data sharing, privacy protection, informational right to self-determination and data security, which should be addressed from a legal, ethical as well as a social sciences perspective.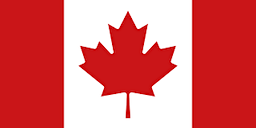 All Canadian project partners have been funded by the Canadian Institutes of Health Research (CIHR) and the Fonds de recherche du Québec – Santé
The Canadian Institutes of Health Research (CIHR) is Canada's federal funding agency for health research composed of 13 Institutes that collaborates with partners and researchers to support the discoveries and innovations that improve our health and strengthen our health care system. CIHR was created in 2000 under the authority of the Canadian Institutes of Health Research Act. It is an independent agency and is accountable to Parliament through the Minister of Health. CIHR provides leadership and support to health researchers and trainees across Canada.